Routine car care and maintenance help ensure fuel efficiency, safety, and the overall performance of your vehicle while preventing costly repairs or part replacements down the road. The climate and weather conditions in the UAE can be extreme, with scorching heat during the summer and cold temperatures in the winter. Regular maintenance, following the manufacturer's recommendations, is essential to keep your vehicle in top shape.
One of the challenges faced by car owners is the lack of comprehensive service and maintenance facilities in one place. Carcility, the leading car repair and car service provider in Dubai, has revolutionized car maintenance in the city by offering a wide range of services, including car service, car repairs, and car wash services, all under one roof. Thanks to digital technology, owners can now download an app to access hassle-free services, along with various offers and benefits.
Major and Minor Service: Carcility provides comprehensive maintenance services for your vehicle, with major service intervals every 10,000 kilometers and minor service intervals every 20,000 kilometers. During these services, our expert mechanics conduct thorough inspections, checking for wear and damage to crucial components such as brake pads, rotors, calipers, brake lines, and brake fluid levels. This ensures the strength and reliability of your vehicle's braking system. We also inspect brake lines for leaks and damages, as compromised lines or hoses can affect brake performance. If your brake pads or other components need replacement due to wear, we take care of it promptly. We replace worn-out brake pads, brake rotors with grooves, warping, or uneven wear, and malfunctioning calipers, which can lead to uneven brake pad wear and reduced braking performance. Additionally, we replace small components like clips, shims, and springs as needed to maintain proper brake pad movement and alignment. Our services go beyond brakes to cover essential aspects like tire maintenance, air conditioning, power steering, and more. We also offer a complimentary computer diagnostics service and provide free pickup and drop-off services throughout Dubai.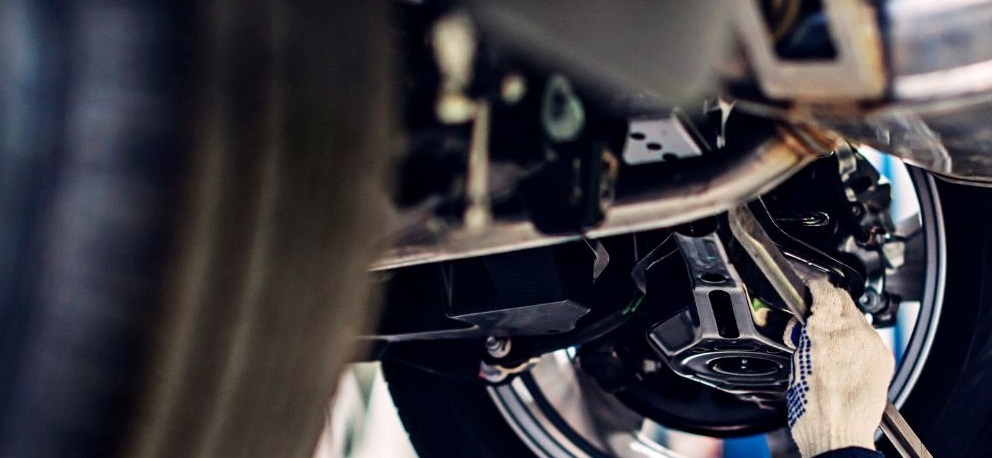 Car Wash Services: Carcility offers a variety of car wash options to cater to your specific needs. Our services not only protect the exterior paint of your vehicle but also ensure a clean and sanitized cabin interior. We take great care to protect seat upholstery, dashboards, and other sensitive areas. Our range of car wash services includes steam washing, ceramic coating, exterior polishing, waxing, and even car wrapping services for those looking to make a statement.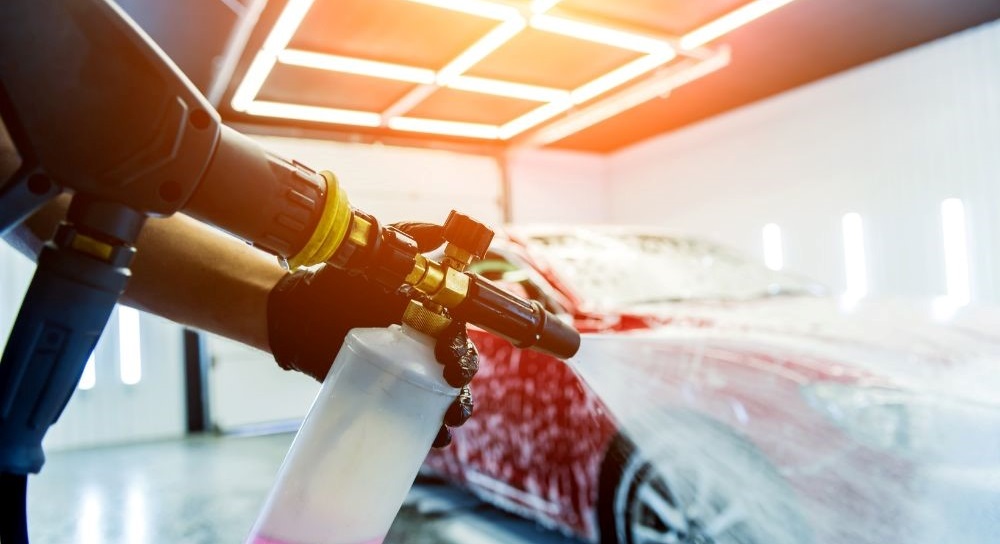 Special Offers: At Carcility, we understand the importance of value for our customers. That's why we provide a range of special offers, including discounts, freebies, and promo codes, to help you save on maintenance costs. To explore our current offers, please click here.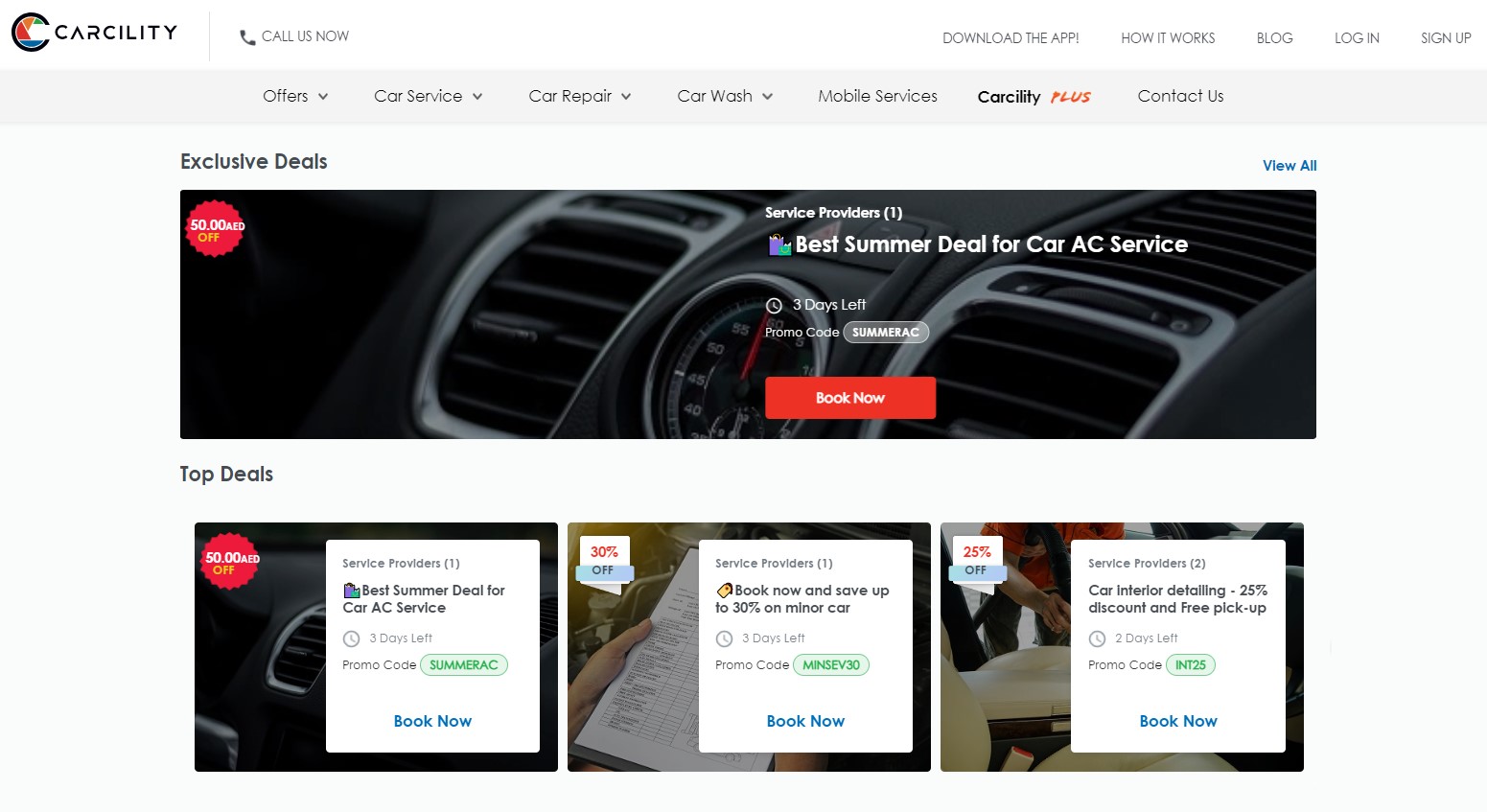 Mobile App: Our convenient mobile app, available on the App Store and Google Play, allows customers to book a wide range of services with ease. Whether you require minor or major service, car battery, tire service, air conditioning maintenance, or a car wash, our app simplifies the booking process.

Specialized Services: In addition to our core services like car wash, car repair, and routine maintenance, Carcility offers specialized services such as general body checkups, oil and filter changes, routine tire checkups, and interior and exterior detailing, among others.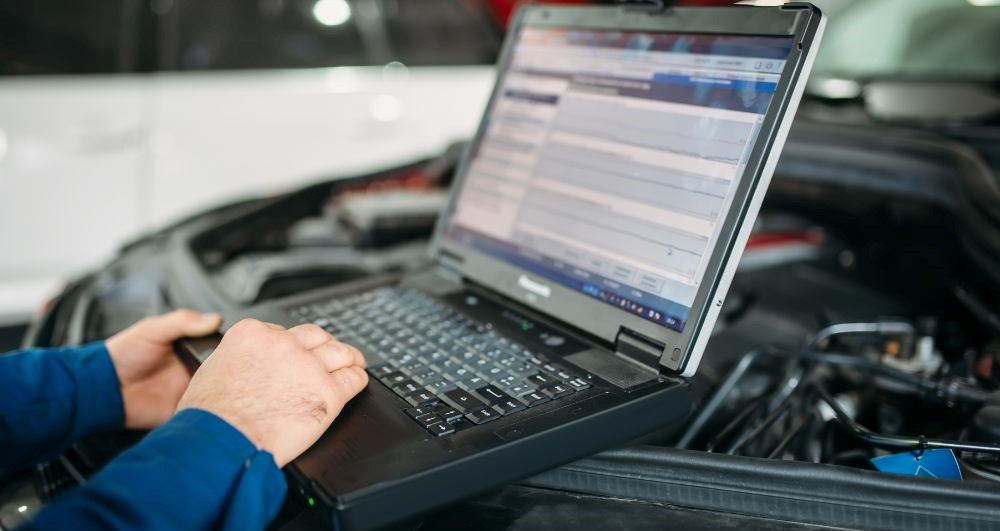 Carcility, the premier car service and car repair in Dubai, offers a variety of services to cater to car owners' needs. We are committed to providing hassle-free, quality services at reasonable prices. To learn more about our comprehensive car services or to schedule an appointment, please get in touch with us. Your vehicle's safety and longevity are our top priorities.
Book your appointment at www.carcility.com, and experience the Carcility difference todays