A car is not just a vehicle – it's usually a precious part of the family. Right from the research for the selection of the right car to the maintenance process – it's meticulous for most of us (if not all!) When a car is so precious, it is only fair to say that a regular car service checklist of things ought to be followed to ensure the car itself has a long and happy life.
Your vehicle has become an indispensable part of your life and so to keep enjoying the fruits of your vehicle's service, you must take its proper care. Not everyone follows the regular maintenance that their car needs, ignoring the maintenance or service requirements, thus resulting in an even more prominent, significant damage that surfaces in the long run.
What regular maintenance should be done on a car?
Certain car parts involved in regular use and susceptible to wear and tear need regular maintenance for their smooth functioning. The regular maintenance that your vehicle requires include:
Car Oil


The lifeblood of your engine is oil. Keep note of its requirements for your car's oil change, refills and its filter check.


Air Filter


Your car's air filter functions to keep the air circulating inside your vehicle's system clean. A clogged air filter will not only cause damage to the car parts and poor performances but will harm your health as well.

Other Car Fluids


The car oil is not the only fluid that needs a check. Other fluids like the transmission fluid, coolants, brake fluids and washer fluids need to be checked periodically to guarantee their respective performances.


Car Battery
Your car battery forms an essential part of the routine checks. You don't want to get stranded with a dead battery. Periodic battery checks will secure its performance.
What is the basic maintenance of a car?
Keep in mind to follow these points in order to fulfill the basic maintenance requirements of your car:
Ensure adequate tire checks
Ensure proper brake checks
Check for your vehicle's lights proper functioning to ensure safety
Keep the vehicle's interior and exterior clean and attend to its service needs
Follow the owner's manual regularly for all service requirements
While taking your car to the garage is important, it is also important to go through a checklist of your own. This full major car service checklist we've put together will help you make sure your car is always okay.
PERSONAL VEHICLE SERVICE CHECKLIST:
This full car service checklist we've put together is to make sure that you're doing all you can, from your end, to keep your car running smoothly. To make it even easier, the checklists are printable and easy to use to mark all the steps that are completed. Whether you perform the car check-up yourself or specify these checks to a mechanical expert, you have the major car service checklist to go through. Organized by the kilometers on the car, it is easy to follow at every step.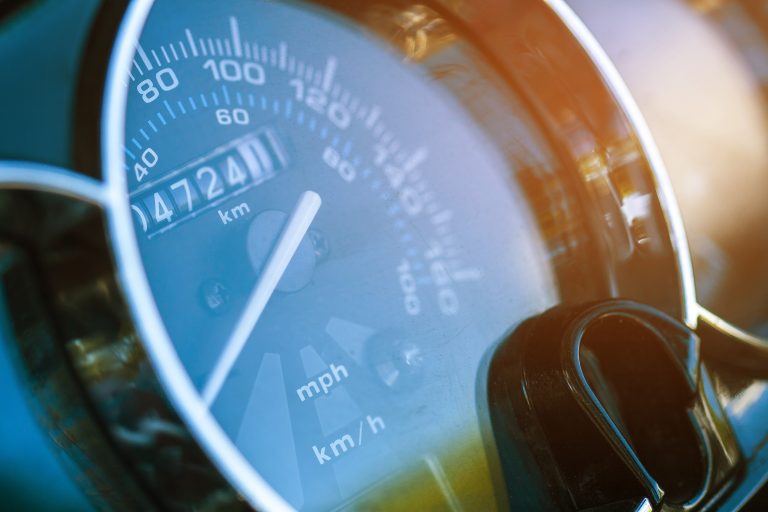 PERSONAL VEHICLE MAINTENANCE CHECKLIST

Every 10,000 kms do the following
Every 20,000 kms or annually, do the following
Every 60,000 kms do the following:
Others
Status

Monitor the engine oil and oil filter

Go through the entire service checklist that you follow for every 10,000 km

Replace the timing belt or balancer

For some cars, it is advisable to check the tappet clearance. Check the manual before changing tappet settings.

Check the air levels of all tyres

Flush out the radiator and change engine coolant

Change the water pump

Every 5 years, it is recommended that the alternator and car starter are serviced.

Ensure that the coolant, power steering fluid, brake fluid, and transmission fluid are all at the required levels

Check the wiper blades, replace if necessary

Check the suspension and revamp if necessary

Examine the condition of the air filter

Replace the fuel filter

Ensure all drive belts are changed

Ensure your wheel alignment, balance and alignment are in perfect condition

Ensure that your brakes are clean and in perfect working condition

Replace all the hose pipes

Check the condition of all belts, and make sure they're perfect

Make sure the brake hoses and lines are fine

Change the air filter

Make sure all hose pipes are in working condition and replace old or worn ones

Check whether the spark plugs are in good condition

Monitor the clutch plate status

Keep wiper blades clean and free of dust

Examine the engine's idle settings

Replace engine mounts if necessary

Adjust wiper washer nozzles

Monitor the clutch release arm travel

Keep all lights (tail lights and headlights, as well as lights inside the car) in perfect working condition

Check the suspension of the car

Maintain the engine and battery condition, replacing whatever necessary

Find out whether the steering gearbox and boots are okay

Clean and wax the car regularly

Check the driveshaft boots

Paint and cover any nicks and cracks

Get rid of rust spots before they worsen

For the first service, it is always recommended that you do an overall maintenance check. However, as time passes by, it is best to give your vehicle a detailed and step-by-step check, since time adds wear and tear. The aforementioned comprehensive car care checklist takes you through everything that is required for the lifetime of your vehicle. Research by VIS the organizers of the Middle East Cleaning Technology Week (MECTW) shows that a large percentage of car owners don't opt for fixing multiple small dents.
This could be due to the possibility of repeated denting of cars especially when cars are parked. These dents can be fixed during servicing by experts. Once the small issues start to pile up, it often snowballs into expensive car repairs. Dealing with them at the earliest can help avoid longer car maintenance bills.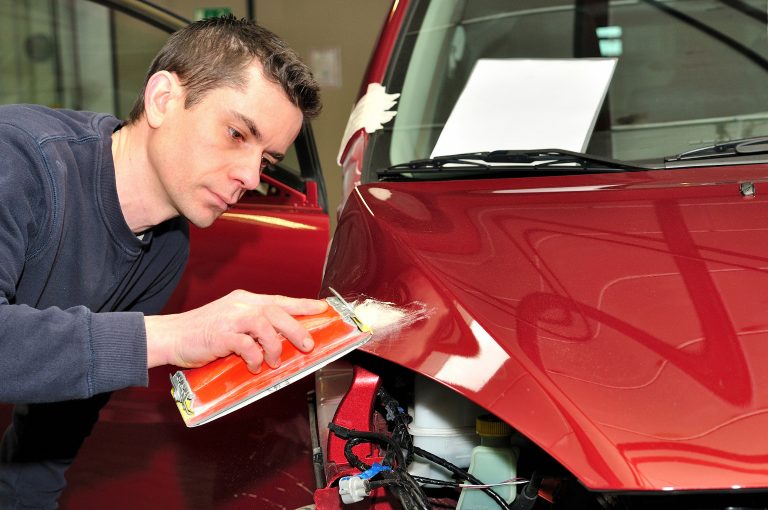 PROFESSIONAL FULL CAR SERVICE CHECKLIST:
Performing the checks yourself could be time-consuming. So, if you'd rather leave the care of your car to mechanics and car service centers in Dubai, your work becomes easier. You just need to check off the following while dropping off and picking up your car. Also, check our article on – What does a full car service include?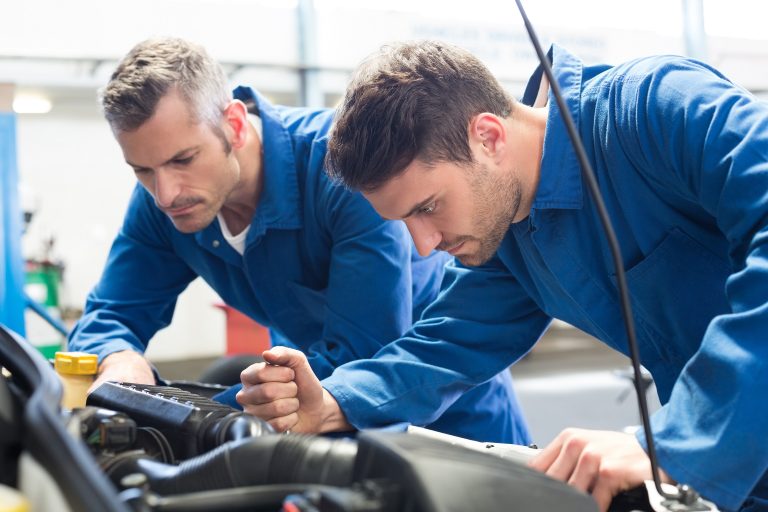 PROFESSIONAL FULL CAR SERVICE CHECKLIST

Service
Status

Understanding the history and details of the car – purchase date, manufacturing date, prior services, damage history, etc

Timing belt replacement intervals

Checking for car damages – if any – to the body, the engine, lamps, trims, etc

Seatbelt condition checks

Monitoring the operation of lights – interior and exterior

Checking the functioning of ABS and airbag warning lights

Examining windscreen washers and wipers

Testing the horn

Monitoring the operation of suspension dampers

Lubricating hinges, locks and bonnet catches

Examining the fuel cap condition

Cooling system checking

Monitoring the brake fluid boiling point

Examining the auxiliary drive belts

Checking the engine breather system

Monitoring the vacuum pipes

Testing the power steering operation and fluid condition

Checking full throttle settings and lubrication of linkage

Checking the battery status and terminal lubrication

Topping up the levels of all fluids in the car

Oil filter changing and new sump plug washer fitting

Checking fuel lines and brake pipes

Exhaust condition and security monitoring

Monitoring the rear axle and transfer box oil levels

Gearbox oil topping up

Steering and suspension joints, mounting and gaiters checking

Carrying out tyre checks

Wheel bearings checking

Checking CV gaiters and joints for wear or splits

Checking the clutch adjustment

Monitoring the greasing points, greasing wherever necessary

Front brakes, rear brakes, and handbrake checking; brake report generation

Engine oil refilling

Checking torque wheel nuts and studs

Road testing of vehicle

Emission report generation

Service lights resetting

Ensuring that the upholstery, gear lever, steering wheel, and interiors are clean

Ensuring exteriors are cleaned and waxed

Suggesting paint jobs if necessary to cover nicks and rust spots
While you hand over the car to a professional, all your issues are looked over by them and taken care of. Find a professional car service provider near you!
However, oftentimes, the bill doesn't list what was done to the car. Having a car service checklist handy can help understand the procedures followed and what the actual issue was.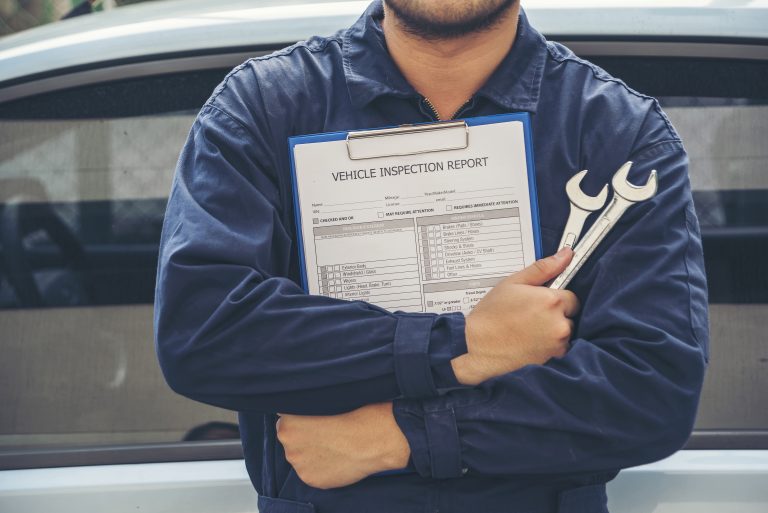 With these two Major Car Service Checklist in Dubai, you can rest assured that your car will always run smoothly. After all, who doesn't love the purr of a well looked after car?