Dubai is famous for its mind-blowing and extravagant creations, such as the Burj Khalifa, The World Island,  The Palm Jumeirah, and The Museum of Future. One of the world's wealthiest towns was once a desolate outpost that was later transformed into the most advanced trade centre and tourism hub. With a thriving economy and luxurious lifestyle, Dubai is also home to some of the world's most expensive cars. They never hesitate to show off their strength and style with some of these automobile pieces in their own police force. Dubai police take pride in being swift to respond in the battle against crime. To keep one step ahead of offenders, the force spends a huge amount of money on building an incredibly charged fleet of cars. They had already piqued the world's attention by adding supercharged cars, such as the Bugatti Veyron and the Ferrari to its fleet. The saga of Dubai supercars never ends! They have been updating their garage with the world's fastest, coolest, and most costly vehicles and technology, making them unlike any other force on the globe. Carcility being the top car service and maintenance portal in Dubai is dedicated to taking care of supercars.  
Car service can be difficult at times, especially if you own a high-performance car. Having car service or car repair nearby might help to reduce your effort and make it easier. Carcility is the best car repair and car maintenance platform in Dubai offering services from car wash to advanced engine repairs. Let's take a look at the new faces of Dubai's police's car fleet. 
Toyota GR Supra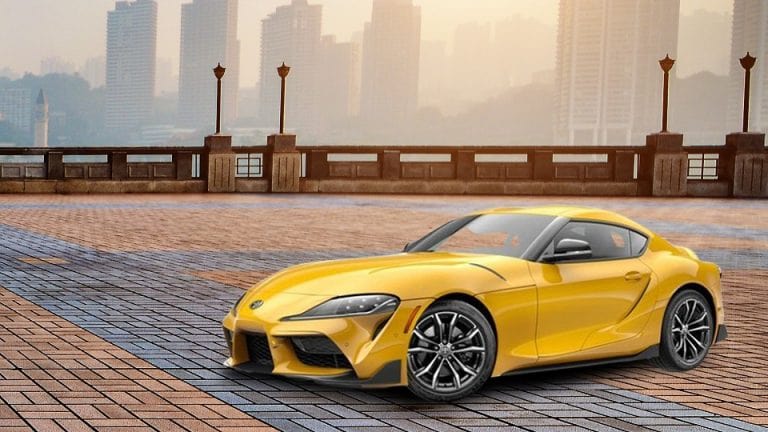 The Dubai police initiative entails a staged display of some of Toyota's greatest automobiles, designs, and technology. For a long time, they relied on Toyota's SUV performance through vehicles like  Prado. The Supra is a sports car that has earned a lot of respect and appreciation from the automotive fraternity. The new Supra is a front-engine, rear-drive car with a massive straight-six engine under the hood, following in the footsteps of its renowned predecessor, the A80, from the late 1990s. Every element of the new GR Supra's development, from start to end, is a real labour of love. Supra has a fire breathing heart that guarantees enough power, allowing Dubai police to be a step ahead of the offenders. There is no doubt that the reborn Supra's mind-blowing performance will be a great asset for the emirates forces.
Genesis GV80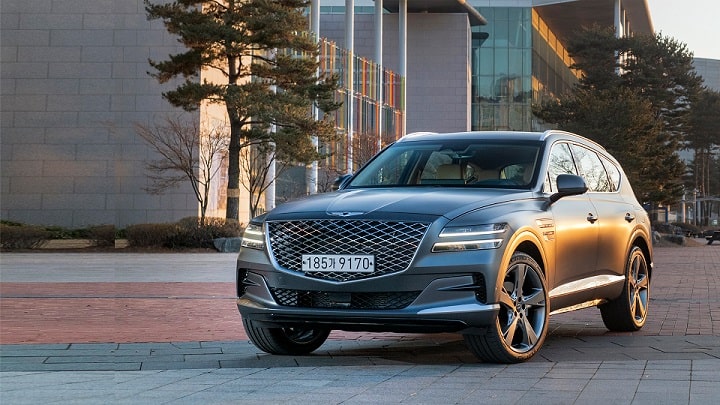 To their fleet of the finest, most capable and ultra-luxurious cars, Dubail police add this Korean luxury SUV, Genesis GV 80. Genesis Motors, a luxury brand that is a subsidiary of Hyundai and was established in 2015, is known for providing good value for money when it comes to breaking into the major leagues. The Genesis GV80's four-cylinder turbocharged 3.5-litre V6 engine, which makes this machine more than capable of outperforming anyone trying to drive away from it, is what makes it a capable vehicle with a performance good enough to secure a position in the fleet of Dubai Police. Tackle any terrain with optional All-Wheel Drive and an electromechanical limited-slip differential that improves drive power distribution between the left and right rear wheels based on the driving conditions and amount of grip. This Modern SUV decorates the Dubai police car's fleet with an intimidating visual profile also. 
New Toyota Land Cruiser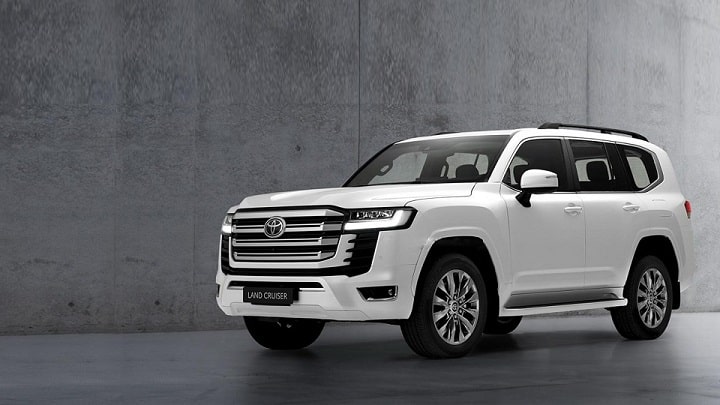 The new-generation Land Cruiser, which is built on the TNGA-F platform and comes with a choice of twin-turbo petrol or twin-turbo diesel engines, is ready to track down crooks in Dubai as part of the Dubai police car fleet. The Toyota Land Cruiser is definitely one of the country's most successful and legendary SUVs. The Land Cruiser's unparalleled existence has continued to grow, increasing its dependability, durability, and off-road performance in order to live up to its reputation among customers as a vehicle that allows people to travel everywhere and everywhere and return back alive and safe. The new Land cruiser's off-road capabilities are further enhanced with 230 mm of ground clearance and an upgraded Multi-Terrain Select system with Auto and Deep Sand modes, which will be a great advantage to the Dubai cops.
Tesla Cyber Truck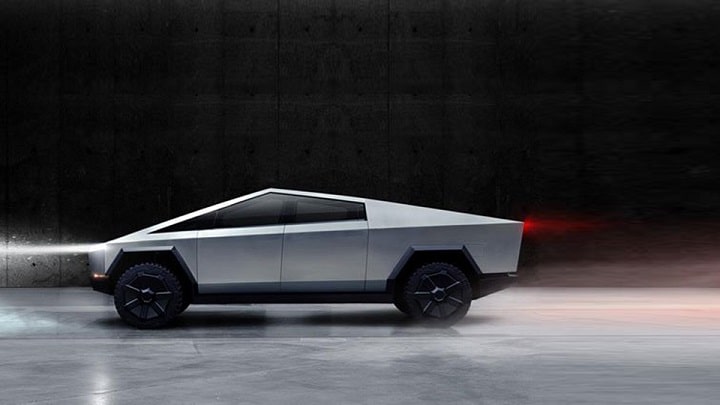 The electric monster tesla cyber truck is going to be the most modern and unusual piece of automobile to the Dubai Police. Tesla Cyber truck is said to have better utility than a truck with more performance than a sports car. From the Ultra-Hard 30X Cold-Rolled stainless-steel structural skin to Tesla armour glass, the electric legend is built for maximum durability and passenger protection. The reality of this electric pickup truck, which is the ideal vehicle for cops, is stranger than we anticipate. The cyber truck comes with Tesla's proven autopilot system. Tesla's most innovative electric monster will undoubtedly add to the Dubai police department's reputation.