Everybody knows that prevention is better than cure. But how many of us truly apply that in all walks of life? For starters, how many of us apply that to our automobiles? We tend to conveniently forget, put off, or just not even bother about brake fluids, oils, power steering fluids, and all the other 'little things.' When these little things pile up, they cause major damage to your car.
Just like us (human beings), cars also need to be in top health conditions. Making sure the little things are perfect is something we all need to do. In fact, it is dangerous to ignore these things and can prove to be fatal if left uncared for. Getting an annual check-up means you can forget about danger and troubles and get your car in top form. For after all, wouldn't you rather prevent an issue than pay extra money to fix it?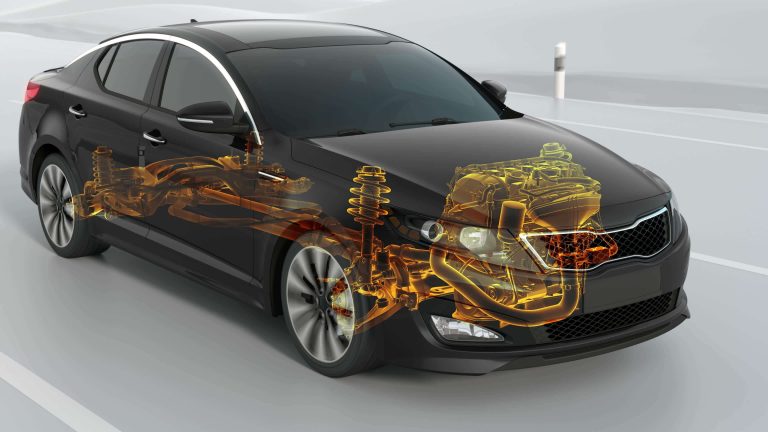 While it is important to keep a tab on all the fluid levels in the car, it is also necessary to keep the tyres in check, as well as the engine and brake conditions. An annual check-up is generally the best, but keeping an eye on the car overall is important. 
According to the rules of the UAE, vehicles over 2 years old must undergo a roadworthiness test annually. Although the UAE roadworthiness test is not an easy one to pass, by following the necessary requirements, your car can sail through. Based on a survey conducted by Dubai RTA, 25% of the vehicles which are submitted for the inspection fail the fitness test.
Lack of maintenance and use of counterfeit parts are among the main reasons that lead to vehicles failing the test. Your registration or annual re-registration will not be approved if you can't go through this test.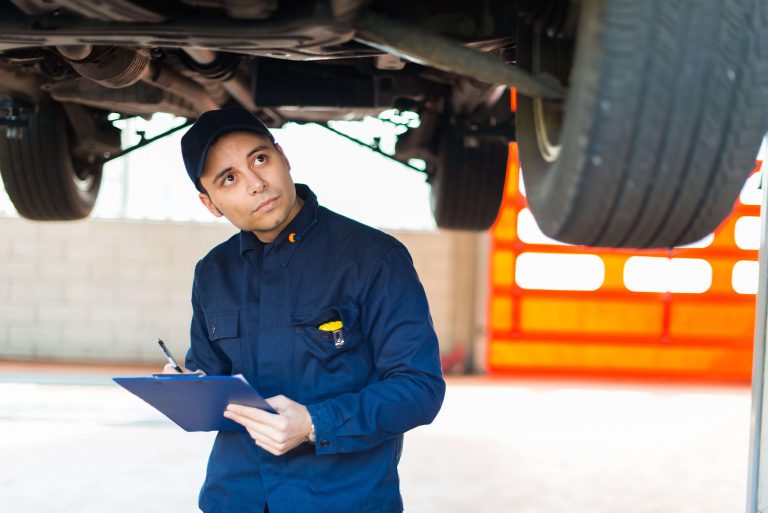 What is Tasjeel Test:
A government authority called Tasjeel, tests the vehicle condition for registration. The Tasjeel do a mandatory check on brakes, wheel alignment, electric lights, steering, axles, chassis, suspension and general bodywork. This inspection is necessary to keep your car clean, safe and road-friendly. these are the parts will be checked whileTasjeel Testing.
•  Brakes
•  Steering
•  Axles
•  Exhausts
•  Chassis
•  Electric Lights
•  Wheel alignment
•  Shock absorbers
•  Suspension
•  Engine performance and gears
•  General bodywork
What you need to get your car Tasjeel tested:
Tasjeel, being a UAE government body, has a few prerequisites for the test to be conducted. Following the prerequisites and getting the tests done will ensure that your car remains safe and approved of. Get the seal of approval for your car and do your bit by driving safely!
The prerequisites:
•  Vehicle that is older than 2 years
•  Documents:
            •  Resident ID card
            •  Vehicle registration card
Tesjeel Testing Procedure
Tasjeel offers a service that costs AED 150. Submit the documents and car keys at the check-in booth to start the test and pay the first test fee of AED 120. It takes about 30 minutes for the test to complete. After the test, the authorities will inform you of the test results. If the car has passed the test, you will receive a test result certificate. In case of test failure, the vehicle will be re-tested within 30 days after repair with an additional fee of AED 30.
The Tasjeel test also helps keep the roads and air of the UAE clean and safe. There is nothing more important than the health of the residents of the UAE, and the Tasjeel test aims at keeping people healthy and safe. An annual check-up is important to make sure your car is in the best driving condition.
Cars which are repaired and maintained at non-certified workshops and handled by unqualified technicians usually fail the Tasjeel test. Proper maintenance and avoiding the use of counterfeit parts can help you clear the test. Find best car service providers in Dubai now!  Here's hoping your car has a long and healthy life!