People usually associate car maintenance with technical aspects such as oil changes, brake servicing, tire rotations, and inspecting the suspension, belts, and other functions. However, car maintenance is not just about taking care of the technical aspects; it also involves keeping the exterior body and interior cabins clean and sanitized. The process involved in maintaining the exterior body shine and keeping the interiors clean is known as auto detailing.
Carcility, the leading car service and car repair center in Dubai, offers comprehensive protection for your car, including repair, maintenance, car wash, and detailing services at affordable rates.
Car detailing is not a luxury for your vehicle; it plays a vital role in ensuring the overall condition of the car, enhancing its aesthetic looks, and protecting the car from damage.
Exterior Detailing: Your car is exposed to sunlight, rain, dirt, and pollutants, which can cause damage to exterior paints and surfaces over time, leading to fading and the development of scratches and swirl marks. Car detailing improves the aesthetic appeal by removing dirt, grime, and contaminants, providing a shiny and fresh look and appearance. Waxing or applying sealants helps protect metals from moisture and prevents rusting.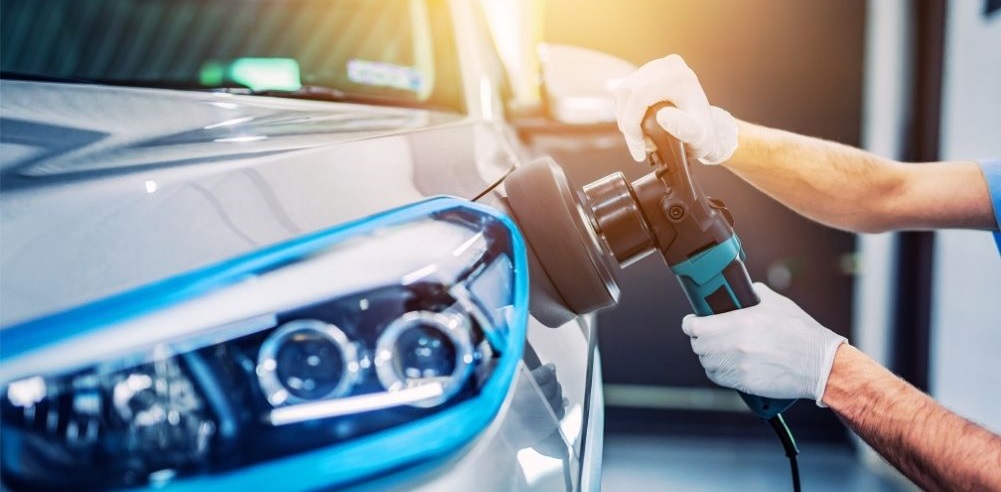 Avail car washing and detailing services at Carcility, the best car service and repair facility in Dubai. Get the benefits of free pickup and drop service, and rest assured of quality services at affordable rates.
Interior Detailing: Interior detailing involves vacuuming the carpets and upholstery to remove dirt and debris. It helps prevent wear and tear on the fabric and carpets. The presence of germs and bacteria on the steering wheel, door handles, gear shifts, and control buttons can be eliminated by sanitizing the interiors. It also helps prevent the clogging of air filters with dirt, which may cause respiratory ailments for passengers. Deep cleaning of interiors prevents allergens and bad odors, ensuring a comfortable journey.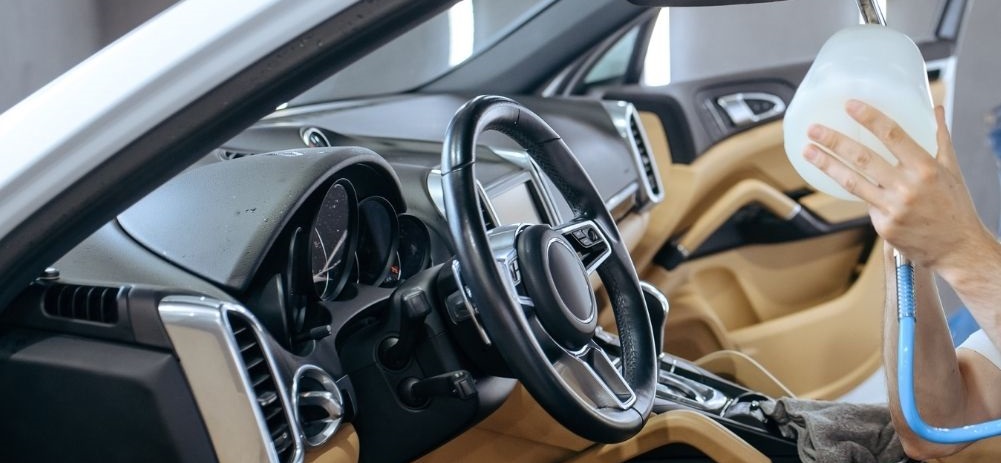 Carcility, the car repair and car service in Dubai, offers both interior and exterior detailing, steam washing, and other car services to customers at reasonable prices and provides offers or discounts on select packages.
Exterior detailing prevents damage to the body and improves the prospects of getting a good resale value, thus protecting your investment in the long run. During the detailing process, professionals inspect the vehicle for any issues, and early detection can prevent costly repairs later on. Regular detailing helps safeguard the value of the car, protect your investment, and maintain its aesthetic appeal for a healthy and comfortable drive, always.
Ready to give your car the care it deserves? Contact us at www.carcility.com today to schedule a car detailing service and keep your vehicle in top condition for years to come.